As long as you have well-shaped eyebrows, you will look beautiful without make up.
Your eyebrows give balance and symmetry to your face. Beautifully shaped eyebrows can change your whole face and give you an instant 'face-lift' experience.
Well shaped eyebrows make you look young and gorgeous, without the need for surgery or fillers. In this procedure, micro insertions of natural pigments are applied into the dermal layer of the skin. If you desire to have more fullness of the brows you will love this procedure and will also save time not having to apply makeup. Those who used to apply pencil, can now go swimming, play sports or touch their forehead without the embarrassment of losing their eyebrows.
Great eyebrows are for all ages, whether it's for the timeless and classic look or something stronger and more defined. This treatment gives you beautiful and properly defined eyebrows which makes you feel elegant and confident and is great for thin, patchy and non-existing brows.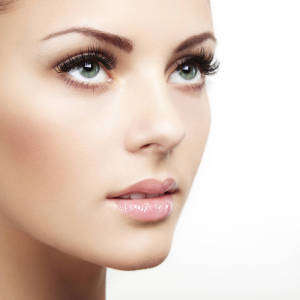 The shape of the eyebrow will vary according to the face. So I will create a custom designed template after getting to know your preferences. Once you are happy with the shape and colour, I will make sure that you get the desired look. We have a wide spectrum of colours which give you the most natural look. With the help of a topical anesthesia applied to your brows, you will experience minimum discomfort during the procedure.
There will be slight swelling and redness of the skin, which will subside quickly. The good news is that you can get back to normal activity, immediately after the procedure. Complete healing will take four to six weeks, during which the pigmentation matures and reaches its final colour.
I specialise in individual hair stroke eyebrows for the natural look.
If you are fed up of penciling your eyebrows daily and want to save time, then give me a call on or send me a message via the contact form by clicking here.
Eyebrows – Before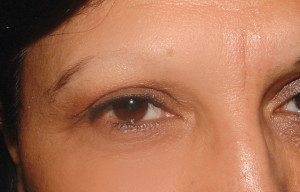 Numerous individuals come to me with existing eyebrow issues. Ever over plucked? Maybe you have naturally thin eyebrows? There are many conditions due to health or age that may reduce your eyebrow quality.
Eyebrows – After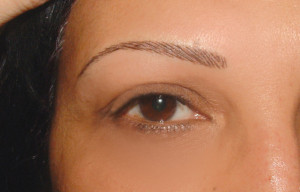 Benefit from 24-hour beauty and confidence at Elite Brows, we can help you achieve your perfect eyebrow shape and colour day after day.
Appointments are available
| | |
| --- | --- |
| Monday: | 9am to 7pm |
| Tuesday: | 9am to 7pm |
| Wednesday: | 9am to 7pm |
| Thursday: | 9am to 7pm |
| Friday: | 9am to 7pm |
| Saturday: | 9am to 7pm |