Want to wake up looking fresh, awake and ready to go…
What is the first feature that you notice in a person? Perhaps the eyes, because they reveal a lot about a person.
Lash enhancement not only makes you look younger but also adds to your beauty. This beautiful procedure makes your lashes look fuller and longer, which frames your eyes, thereby making you look more refreshed, awake and gorgeous with no effort. That's without using mascara, eyelash extensions or false eyelashes.
I will implant colour to the base of your lashes, which will run the length of your eye lids, this treatment is discrete but very affective.  Don't worry, it really doesn't hurt!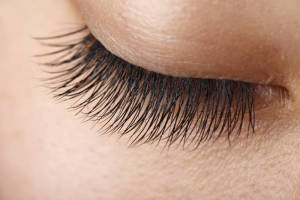 Here are some of the common reasons why you may want to go for an eyelash enhancement:
If your eyelashes are sparse, thin or non-existent
If you feel low in confidence because of your sparse eyelashes
Just want to wake up looking fresh and awake
Don't want to keep applying mascara
Eyelash treatment helps to make your eye lashes look thicker, fuller and longer. There are a range of colours that compliment your tones- black, blue black, greens and many more. Your eyes are shut throughout this procedure and a gentle numbing cream is applied to give you a pain free treatment.
The beauty of permanent make up is that it doesn't run, rub off and you can swim or gym, while looking great!
Interested? Call me on or send me a message via the contact form by clicking here.

Appointments are available
| | |
| --- | --- |
| Monday: | 9am to 7pm |
| Tuesday: | 9am to 7pm |
| Wednesday: | 9am to 7pm |
| Thursday: | 9am to 7pm |
| Friday: | 9am to 7pm |
| Saturday: | 9am to 7pm |